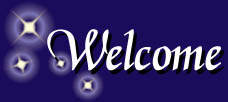 If you're looking for multi-cultural fan fiction, you've come to the right place. Love Without Colorlines is what this fan fiction site is all about. Here, you'll find characters from 21 JUMP STREET, ONE LIFE TO LIVE, GENERAL HOSPITAL, PORT CHARLES, the LAW & ORDER series, THE X-FILES, and VOYAGERS! doing what they're rarely allowed to do onscreen.

If you thought Officer Tom Hanson and Detective Judy Hoffs would have made a great couple, you'll find them together here. Were you captivated by Matt and Ellen or would have preferred an Ellen/Kevin romance or maybe the possiblity of Ellen and Sonny tickles your fancy? Look no further... Have you been 'Swept Away' by John and Evangeline? Evangeline and Cristian? Todd and Cristian? Or maybe you'd love to see Evangeline and Kevin together? The first fan fiction page devoted exclusively to JoVan is right here, but it's been updated to include many romantic possibilities for Evangeline Williamson. Do you believe that Dara Jensen deserved a better life? You'll find stories pairing her with Port Charles' hottest men: Alex Garcia, Marcus Taggert, Mac Scorpio, Kevin Collins and even *gasp* Sonny Corinthos! If a Jason/Keesha/AJ triangle is what you always wanted, you'll find plenty of those stories here, too! Not to mention plenty of fic involving those dark, brooding, sexy Cassadines: Stefan and Nikolas!

Submissions are appreciated and welcome! So, if you would like to archive your story on this site, click here for Submission Guidelines. Please send thoughts about FAN FICTION by submitting the Feedback Form


This site was last updated on September 30, 2012 with new chapters for Everlasting and The Light Dims and a BRAND NEW FIC, Talk of the Town, sequel to Never Carved in Stone (Keesha/Stone fic from way back).


Swept Away is mentioned in the 'networth' section of the March 1st edition of Soap Opera Weekly! Thanks, Soap Opera Weekly!


Check the Message Board for updates and discussion.

Click to join FanFic_Writers
If you have a story archived on this site, you are invited to join the FanFic_Writers group. Just click the above link.

4843